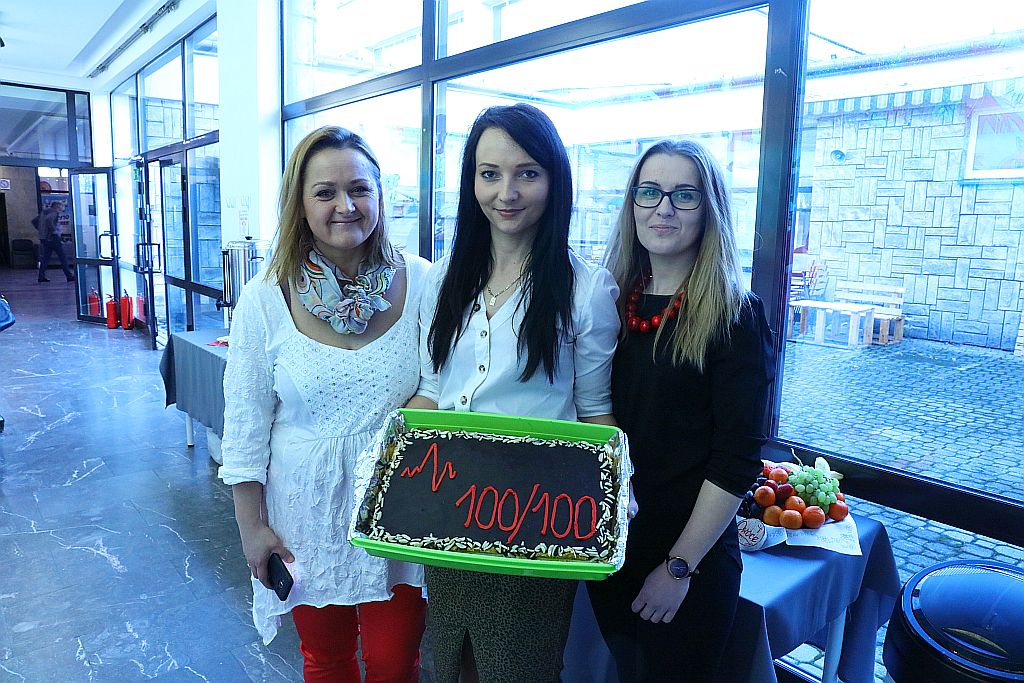 Projekt 100/100 to pomysł na integrację kobiet. Można rzec, że jest to inicjatywa kobiet dla kobiet zważywszy na to, że realizatorkami przedsięwzięcia są liderki społeczne: Małgorzata Miszczak, Ewelina Mielecka – Stankiewicz oraz Paulina Cygan.
Wszystkie trzy panie łączy nie tylko przyjaźń, ale także jedno i to samo miejsce pracy – myślenicka kamienica Obońskich. Małgosia i Ewelina są reporterkami myślenickiej telewizji iTV Region Południe, której siedziba znajduje się w wyżej wspomnianej kamienicy zaś Paulina prowadzi zlokalizowaną u Obońskich kawiarenkę.
Spotkanie integracyjno – zapoznawcze odbyło się w sali lustrzanej MOKiS. Przyszło na nie ponad trzydzieści pań, nierzadko liderek społecznych działających już w pewnych obszarach lub takich, które działania chcąc podjąć. – Chcieliśmy na tym spotkaniu przekazać swoje pomysły i sprawdzić, a może raczej dowiedzieć się jakim potencjałem dysponujemy – powiedziała nam Małgorzata Miszczak, pomysłodawczyni projektu. – Nasze spotkania będą odbywać się cyklicznie, raz na kwartał, następne wyznaczyliśmy sobie na maj.
Na zdjęciach: Pierwsze spotkanie projekty 100/100 miało miejsce w sali lustrzanej MOKiS.
Foto: Maciej Hołuj